Fully Online CPO Certification Vermont
Get Your CPO Certification In Vermont Through Our Online Course
$350.00
Register for a Class Today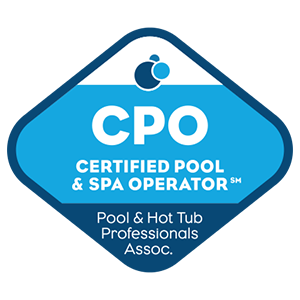 Become a Certified Pool Operator In Vermont Today
In order to be in good standing with the Better Business Bureau and ensure your customers are getting the best service, you should get your Certified Pool Operator certification. The process is simple - sign up for a class, complete the training, and receive your pool operator cert!
Getting your pool operator business certification will keep you updated on the latest trends and regulations surrounding pool construction and maintenance. If you want to service pools in Vermont, you must get your CPO Certification!
Register for a Class Today
How Our Vermont CPO Course Works
Complete Your Online CPO Course When You Want To
Vermont techs! Sign up for our CPO Certification Course today.
1. Choose a Class
Browse through our available exam dates and sign up for a class that fits your schedule.
2. Complete the Course on Your Own Time
The 100% online CPO course can be completed at your own pace. It typically takes anywhere between 8-10 hours on average and many students complete the course and exam on the same day.
3. Take Your CPO Exam
After going through the mandatory review period, you can take the final exam via Zoom with a certified instructor.
4. Receive Your Certification
Once you pass your exam, you can instantly print your results. You will receive an electronic copy within 2 weeks and a paper certification in the mail within the month.
Hear What Other Students Have to Say
At Pool Certs, we're proud to have helped many people become certified pool operators. Check out our student testimonials to learn more about our online training platform
"You definitely made the CPO journey much easier! You gave me the wiggle room I needed to continue doing my job while getting this certification. I had been worried about the exam but after your guidance and review of examples, it made me much less nervous about the exam!"

-LIAM D, Certified 10/14/21
"I recently signed up for the CPO certification class with Chad Bland at Pool Certs. I had a few questions and he answered them all very quickly and sent me the CPO handbook very quickly as well. During the in-class day of the school, he went over several of the formulas for determining dosing, pool gallon calculations, etc. which was extremely helpful. He gave us his phone number, email address, and said that if we had questions to text, email, or call him. I have done all three and he has been an excellent resource. I highly recommend Chad, as I believe he really is a pool professional."

-DAVID P, Certified 08/19/21
" I'd rate you 5 out of 5 stars all day"

-SCOTT K, Certified 10/13/21
Your Instructor - Chad Bland
---
CPO Virtual Course Details
1. Select a date that works for you.
2. Select your state.
NOTE: Florida has an extra fee of $20. See below for more details.
3. Complete The Pool Operator Primer (POP) self-guided 8-10 hours online course.
4. Complete via Zoom the CPO® review and CPO® exam with your Certified CPO® Instructor
(7am-3pm Pacific / 8am-4pm Mountain / 9am-5pm Central / 10am-6pm Eastern)
***IF YOU NEED YOUR CPO IMMEDIATELY - PLEASE EMAIL CHAD@POOLCERTS.COM***
CPO Virtual Course Details.
100% ONLINE Course
Requirements: Computer and Zoom Access.
To sign up more than one student please just increase the amount in your Cart
SPECIAL NOTE: AN EXTRA FEE FOR FLORIDA
Florida People Cert Information: The State of Florida Health Department requires a third-party proctoring service known as Prometric to proctor the student taking the exam either in person or remotely. You can check the compatibility of your computer for remote testing on this site https://rpcandidate.prometric.com/ You will schedule a day and time to test with them either remotely or in person after the review with Chad (your CPO Instructor).