Pool Certs CPO Certified Instructor
---
CPO Certified Instructor #433131
A Lifelong Appreciator of Crisp Pools
Chand Bland our CPO Certified Instructor is here to help you learn what you need to know and meet all the requirements of this certification in an easy format.
---
After spending time in a corporate office, I caught an entrepreneur bug. I looked around, and noticed, here in Southern California, that there were swimming pools everywhere; I thought maybe that would be a good industry to get into. I had no mentors and no knowledge, but I like water. Since I didn't know anything about pools, I signed up for the CPO Certification course and then dove in and bought a pool route with my life savings.
My first month was going great…until I turned a pool purple. PURPLE. I was freaking out, I didn't have the money to re-plaster this pool - I wanted to quit. Burying my head in the sand seemed like a good option. I didn't know what to do or who to call, so I called the only person I knew that could help - my CPO Certified Instructor. He came out, calmed me down, created a game plan, and helped me correct the pool. He is still one of my closest mentors; we occasionally teach classes together.
Fast forward to today, I've been in the industry for 10 years and have done it all - started a pool business from scratch, serviced all types of pools - residential and commercial, made mistakes, resolved miscommunications with customers - I'm the "Pool Guy." I became a PHTA CPO Certified Instructor to educate my staff of pool operators and to provide mentorship and allyship to other industry professionals.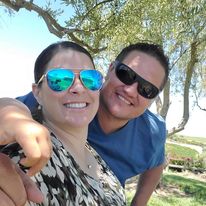 I'm married with four kids, but my first love was the water - surfing, swimming, fishing. My love of the water is why I'm in this industry.